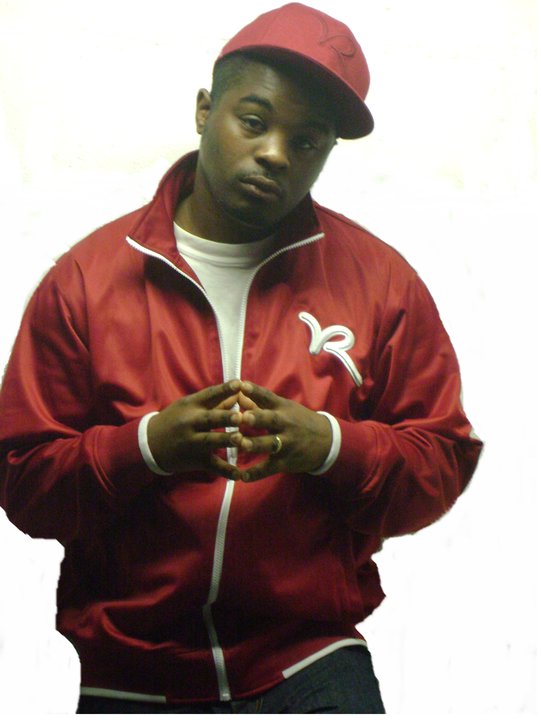 ---
---
For many years musicians have emerged from one of many popular cities known for R&B, Hip Hop, Rock, Jazz and Blues turning music into money. Detroit, Michigan a city better known as Motown or Motor City home of the Music and American Automotive Industry. Here is a young man who life is built on business and great leadership, his credits are small but mighty he has performed with Two Worlds independent artist TreíLlei, show cased for Dj Mann of Triple Platinum Ent, Nikki Cola of Platinum Records, Caddy Carol of Caddy C Entertainment, Recorded independently with SDR Gang of Shut Down Records, Independent singer, song writer Tora Boo, artist Cease of Ball Game Entertainment, Reality Risen of OH10, Producer CRUTCH of Crutch Entertainment. Black Mike has also performed venue shows for The Ritz Lounge, Alvinís Lounge, TNTís Lounge, The Factory Hall, Poe Whosane of Poe Cheeze Records and Lichelle (Boss) Laws (Born Gangstaz) first and former Def Jam West female recording artist and legend, Producer Rick Young former lead member of major recording rock band Teezer's founder of Talent Live Studios and many more. Black Mike lyrical style and metaphorís are placed in a lyrical bracket of Major artist(s) such as Shawn Corey (Jay Z) Carter, Nasir Bin Olu Dara (Nas) Jones, Erick (EPMD) Sermon, Pastor Mason (Mase) Betha and Producer Rick Young of TLR say Lesane Parish (2 Pac) Crooks the late Tupac Shakur, but continues to maintain his own original style.

American independent vocal rapper, musician Michael (Black Mike) Spivey was born to James McGhee II and Yolanda Spivey. Black Mike was the fifth son born out of nine brothers and one sister he attendant Pershing High School on 7 Mile and Ryan on the eastside of Detroit, MI Black Mike was a talented vocal student for Pershing vocal & grammar writing class of arts. Mike was always talented in writing music, as a young entertainer. Black Mike at the age of 16 turned to the local streets of Detroit as a way of showcasing his talent in the late 90ís, losing his mother Yolanda Renee Spivey at the age of 2 February 7, 1985 homicide victim of a home invasion on the Westside of Detroit currently a cold case file with Detroit Police Department. Confused he might have felt in his living conditions due to the death of his mother, but his journey as a musician was far from over.

In 1999 Artist Black Mike finished his first independent album * Inside The Mind of Mallie Coup* independently and was due to released in 2000 at the age of 18. Produced by Marcus Mosley (Young Kee) and Deion Smith (Bone Skanless) of the late Skanbino Mob Entertainment LLC and funded by father Motor City Monk. The Independent album was shelved in 2000 due to do to Skanbino Mob members being arrested on accusation of criminal charges.
<![if !supportLineBreakNewLine]>
<![endif]>
Seven years later Black Mike joined Two Worlds Records in early 2007 as a business consultant with experience as a former business owner and Founder of Marcy Jeans Company LLC emerging his company name, idea from his lyrical idol Shawn Corey (Jay Z) Carter business man and big entrepreneur of Marcy Housing public community complex. Black Mike expanded their crew The Street Team Chief Operating Officer Jeremy (Tre-Llei) Greer, Charles (Giovanni) Hodges, by late 2007 Black Mike departed Two Worlds Records independent music group due to management issues. Black Mike was never signed to the label as an artist therefore he was able to leave Two Worlds Records without any legal disputes. After leaving Two Worlds Records this was a point in Black Mikeís life to really move forward and take his music career to the next level.
<![if !supportLineBreakNewLine]>
<![endif]>
Black Mike found major recording Producer Rick Young also founder of Talent Live Recording Studios in early 2009 threw music industrial networking connects, Producer Rick Young produced several tracks for the artist and coached Black Mike on how to be a better artist and the techniques of Pro Tools Recording, currently Black Mike continues his music career working with Talent Live Studios focusing on becoming a major recording artist.
Michael (Black Mike) Spivey
Booking Info: (313) 740-2571 Web: Facebook.com/1blackmike Email: Michael-Spivey@live.com
---
Post your material on the Talent 'Live' Artist's Clips page so it can be "pitched" to industry movers and shakers. Call or email us today for more info!!!
---